A NETWORK OPTIMIZED FOR PERFORMANCE AND SECURITY ATTRACTS HOMEBUYERS
Provide Your Clients with the Ultimate Online Gaming and Streaming, and Keep Their Data Secure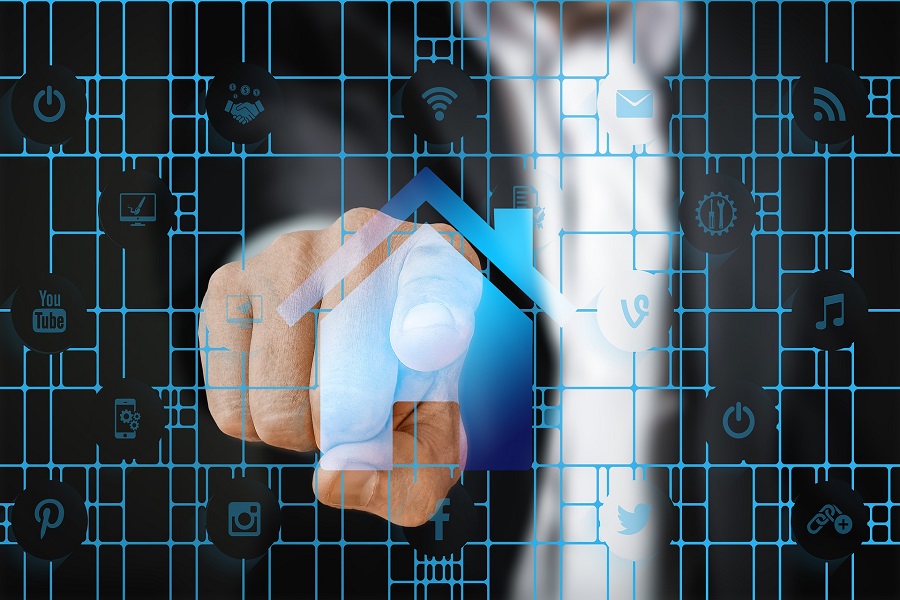 A smart home offers benefits that can make potential homebuyers happier, healthier, and free to live their lifestyles. Whether your clients demand streaming ultra-high-definition movies, grooving to the music on a multi-room audio system, or adjusting motorized shades, all of it likely communicates and operates on the home network.
Wi-Fi transceivers, routers, switches, and Ethernet cables are essential parts of a home's ecosystem. However, if the network falters, the luxury and convenience of instant access to content and control becomes troublesome. A professional home network installation accommodates high-bandwidth streams and keeps sensitive information safe and secure.
Are you looking to upgrade your Springfield, MO home builds with the flexibility, security, and faster speeds today's clients insist on? Continue reading to learn how our expert networking team works with you during the design/build process.
SEE ALSO: How Our Process Ensures the Ultimate Smart Home Experience
SEAMLESS CONNECTIVITY
While a reliable network is critical, we continue to put greater demands on it. For example, today, nearly every device in a house comes with connectivity options. In addition, IoT (Internet of Things) continues to grow to include diverse electronics, such as media dongles, toys, refrigerators, and light switches.
The demands of constant connectivity can easily overwhelm a network. The result is slow page loads, interruptions, lag, and the dreaded buffering message while watching a show. Instead, a data network should operate seamlessly in the background, never calling attention to itself.
THE BEST OF BOTH WORLDS
Wi-Fi gives your homebuyers the freedom to enjoy devices and media without the hassle of wires, indoors or outside. Wireless communication does have its benefits, but its reliance on over-the-air signals has its limitations and pitfalls, too.
The radio frequencies used for wireless networking are prone to interference from other Wi-Fi-enabled devices and even a neighbor's network. Because anyone within range of a router can receive the transmission, there's a greater chance of illicit access by hacking.
The use of Ethernet cables delivers highly reliable connectivity and faster speeds. A physical connection via cables does not get interrupted by radio interference. With more bandwidth, movies are crystal-clear with no buffering, and online gaming runs smoother and faster.
RELIABILITY AT WORK OR PLAY
We implement enterprise-class networking solutions instead of consumer-grade equipment. Enterprise-grade solutions avoid trouble caused by different family members sharing one extensive network with their various needs for speed and security.
Segmentation with managed routers, careful planning, and strategic layout ensure that Zoom calls are high-quality and secure while the rest of the house runs on its own branch. The system works by accessing only the connection it needs. It also improves performance by delivering specific packet types only to the rooms and devices that use them.
A MORE TRUSTED NETWORK, TODAY
A robust and secure network is critical to how modern homeowners work, live, and play. Are you ready to provide the home network they desire and deserve? Call us at 417-413-4415 or fill out our contact form to start the conversation.

No video selected.