Enjoy a Space That Delivers a Phenomenal Audio-Video Experience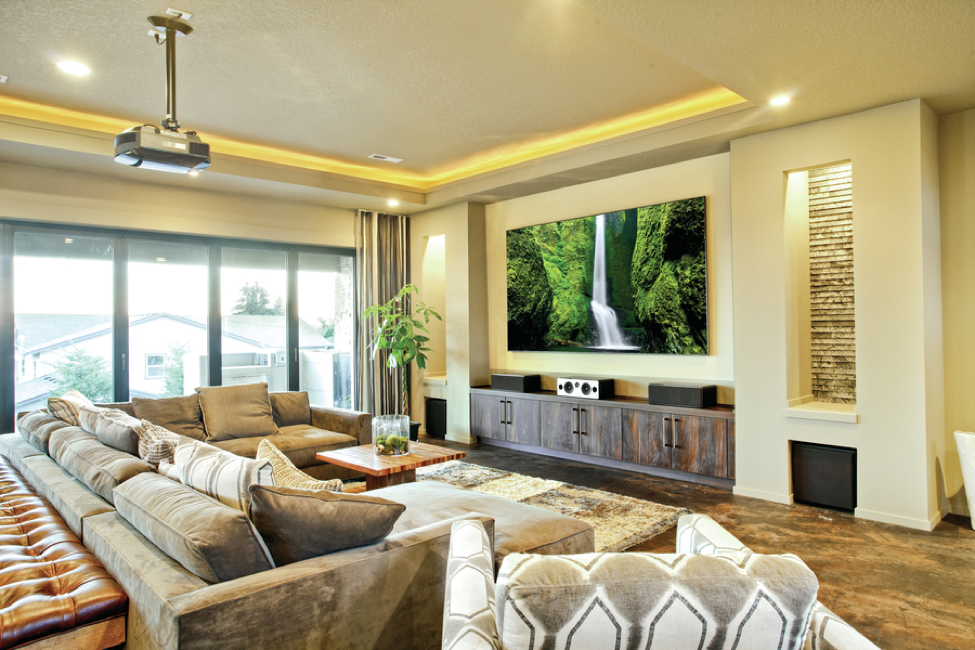 Take your home entertainment experience to new levels. Just imagine! Instead of watching movies in your living room, sink into your comfortable home theater chairs, dim the lights with your smart remote, and watch your favorite movie in vivid 4K resolution. When it comes to listening to music, forget about the earbuds. Close the door to your customized media room and be blown away by hi-fi sound like you've never heard before.
If you're looking for the ultimate audio-video thrill in your own home, 3D Smart Homes will be your partner. As an HTA-certified home theater company in Springfield, MO, we use the latest technologies to give you the sights, sounds, and sensations you crave in your media room or private cinema. Read our blog to see what we can do to improve your audio-video experience.