What a Premier Home Theater Company Can Do for You
Enjoy a Space That Delivers a Phenomenal Audio-Video Experience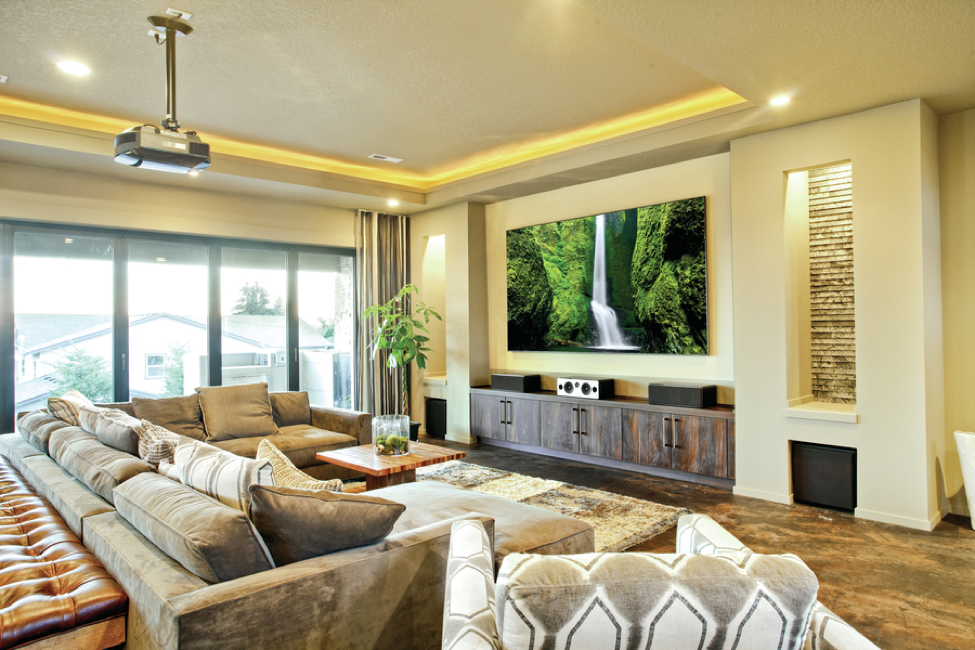 Take your home entertainment experience to new levels. Just imagine! Instead of watching movies in your living room, sink into your comfortable home theater chairs, dim the lights with your smart remote, and watch your favorite movie in vivid 4K resolution. When it comes to listening to music, forget about the earbuds. Close the door to your customized media room and be blown away by hi-fi sound like you've never heard before.
If you're looking for the ultimate audio-video thrill in your own home, 3D Smart Homes will be your partner. As an HTA-certified home theater company in Springfield, MO, we use the latest technologies to give you the sights, sounds, and sensations you crave in your media room or private cinema. Read our blog to see what we can do to improve your audio-video experience.
SEE ALSO: What Can You Expect When You Upgrade to Whole-Home Audio?
Incredible Displays from Sony TVs and Projectors
A Sony 4K or 8K TV is a must-have for any home theater. Anything else, and you might as well be watching an ordinary TV in your living room. But you want a better experience than that! All Sony TVs offer fantastic screen resolutions for ultimate realism. If you'd rather skip the TVs and go for a projector, you can still enjoy an amazing display with eye-popping color and contrast. For instance, Sony's 4K projectors incorporate advanced HDR technology (high dynamic range). It produces a broader range of color on screen, giving you more vibrant images. The benefit of a projector is that they fit very large screen sizes – as big as 300 inches!
Surround Sound in Your Theater and Media Room
Here's where it all comes together: hi-fi surround sound. Whether you choose Klipsch, McIntosh, or Bowers & Wilkens for your home theater or media room, you'll enjoy a sound quality that is second to none. There's nothing quite like a high-end audio system that has been perfectly optimized for your room. That means no dead spots, echoes, or uneven levels. Just lifelike, room-filling acoustics that impresses! You'll literally feel the music as you listen to your favorite songs and experience the rumble of the action while watching a movie.
Smart Lighting That Sets the Mood
Often forgotten, but just as essential: the lights! Theater and media room lighting creates the atmosphere you want. By installing ambient lights, task lighting, and accent lighting, you give your private theater personality. Smart lighting control offers one-tap commands of your lights with smart home scenes. Just hit "Movie Night" on your preferred Savant smart home device and watch as the ambient and task lights turn off, accent lights dim, and your movie begins. Smart home scenes can be customized to fit your entertainment needs.

And of course, all the technologies in your media room and home theater can be integrated with your Savant smart home system. You'll enjoy complete control of your TV or projector, audio system, lights, shades, thermostats, and more with your touchpad, handheld remote, or mobile device.

Create your dream home entertainment space by partnering with our home theater company. Learn about our client-focused 3D process by calling (417) 413-4415 or filling out our online contact form. We look forward to speaking with you.

No video selected.