Read This Before Starting Your Man Cave Installation
Media Room, Man Cave, She Cave. Whatever You Call It, It Should be Well Planned.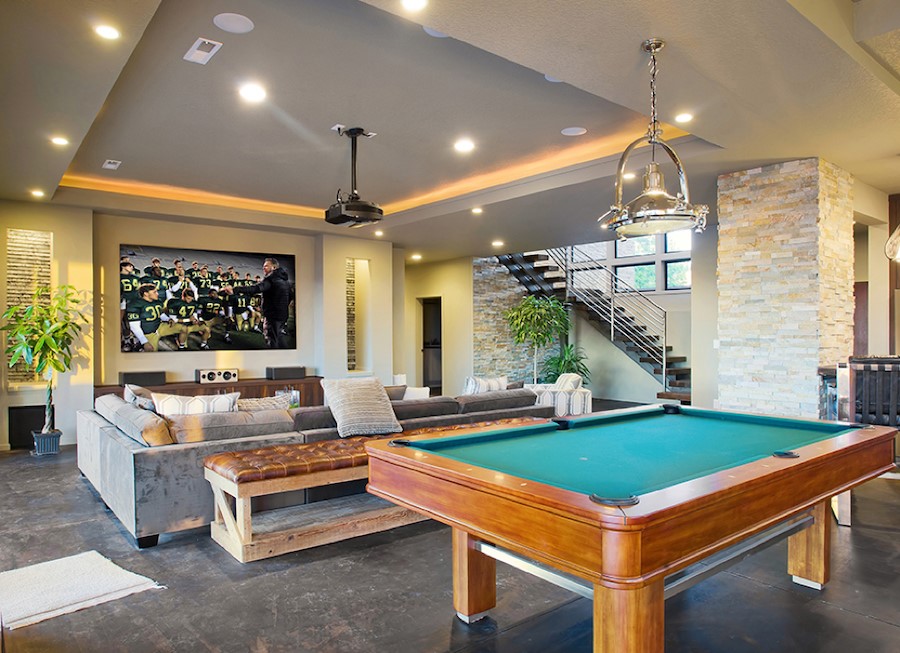 Setting aside precious square footage in your Missouri home for a dedicated home theater space isn't for everyone. Call it a man cave, she cave or a media room installation - it is the new trend for many homeowners. Dedicate an area of the home as a multi-purpose entertainment space beyond just movie and TV watching. Think video games, billiards, great TV displays, and great sound. These aren't dark caves; they're active entertainment caves.
Keep reading our blog to learn the essentials you need for the ultimate hangout spot in your Land of the Ozarks-area home.
SEE ALSO: Make Your Life Simpler and Save Money with Savant Shades
Great Audio
You can still have high-definition, high-quality sound in your media room without having a dedicated home theater space. There are a variety of options available, including McIntosh speakers or Klipsch soundbars, and they allow you to experience great sound in your media room.
The speakers on modern TVs aren't known for their inherent sound quality, so homeowners often supplement with a soundbar. Klipsch offers room-filling, lifelike acoustics that look great, too! Media rooms can have 5.1 channel surround sound with the Klipsch Bar 48, featuring a dedicated center channel and an awe-inspiring subwoofer. You practically have a home theater experience in a room that's welcoming to your entire family.
Comfortable Seating
A traditional home theater might have individual seating with cupholders in the armrest. For media rooms, family-style comfortable seating is the norm, with multiple throw pillows and cushioned couches - even recliners and poker tables! The entire family can enjoy a media room, even if everyone isn't focusing around one central display. Lounging and comfort are essential in media room installations.
Take a look at this local man cave we created for a customer. You can see a table meant for games, comfy seating, multiple screens, and a pool table! Can you imagine what you can do in your own Missouri home?
Great Images
Of course, media rooms can't compete with home theaters unless you install impressive displays from reliable and innovative brands like Sony. Sony offers TV displays and projectors: 4K projectors, three 4K MASTER Series models, and an 8K MASTER Series model. There's even a Netflix Calibrated Mode that adjusts streaming images in a way that shows the picture in the quality the director originally intended. It's a great blend of art and technology! No media room should be without optimized streaming content – it's fun for your entire family.

If you'd like to further discuss the possibilities for your very own man cave or media room installation, contact us today at (417) 413-4415 or use our online contact form to get started. We can't wait to hear from you!

No video selected.