KLIPSCH AUDIO: CLASSIC DESIGN, QUALITY MATERIALS, LIFELIKE SOUND
Open Your Ears and Home to Klipsch's Wide Range of High-Performance Speakers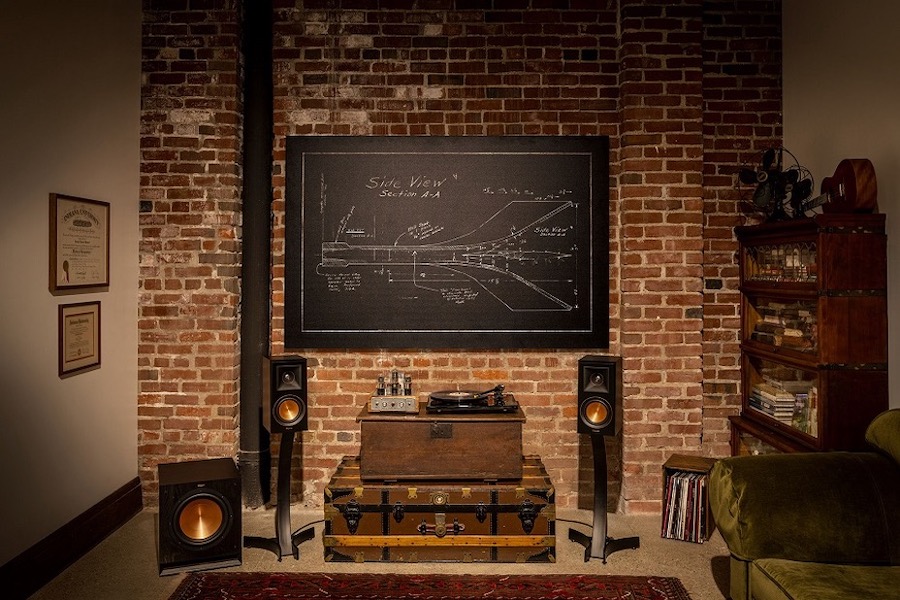 Klipsch is one of the top names in the audio world, and the company has been creating high-quality speakers since the 1940s. The brand has a rich history with offering listeners the best sound experience, and their legacy continues today.
Here's why Klipsch audio is a top choice for your Springfield, MO, home sound system.
SEE ALSO: Make Your Property Stand Out with a Home Sound System
KLIPSCH HISTORY
Audio pioneer Paul Wilber Klipsch founded Klipsch in 1946. He was passionate about speaker technologies, and his goal was to bring live music into his living room. That led to Klipsch designing and hand-building the legendary Klipschorn speaker. The Klipschorn gave audiophiles the possibility to reproduce the sound of a live orchestra inside their homes — which is an experience that music lovers can still have today with Klipschorn speakers.
KLIPSCHORN
The Klipschorn is the only speaker in the world that has been continuously produced for over 70 years, and it remains mostly unchanged since it first came out. Klipsch still makes them by hand, like founder Paul W. Klipsch used to. Today's Klipschorn AK6 speaker is a three-way, fully horn-loaded loudspeaker that also carries an all-new neodymium tweeter and premium wire management system. The Klipschorn's three-way system allows it to be 10 to 20 times more efficient than other conventional loudspeakers — giving it greater acoustic power.
HERITAGE SERIES SPEAKERS
Klipsch's other legendary speakers — the Heresy, Rebel, Shorthorn, Cornwall, La Scala, and Belle Klipsch — are the basis for all of the company's modern speakers. They still manufacture and sell their Klipsch Heritage Series speakers globally, and the series today consists of the Klipschorn AK6, La Scala AL5, Cornwall IV, Heresy IV, and Forte III. They're still considered some of the world's top loudspeakers.
USING KLIPSCH AUDIO IN YOUR HOME
There are so many ways you can incorporate Klipsch audio into your home. Perhaps it's a two-channel system to go with your turntable or filling your home theater with surround sound speakers. You can trust Klipsch products to take your listening experience to the next level, wherever you are in your home. They even provide high-performance, weatherproof outdoor speakers that produce acoustic clarity at any time of year. They're perfect for enjoying music outdoors this Springfield summer!

Another great aspect of Klipsch is their ability to stay on top of modern speaker needs. Home offices are on the rise, and you can bet that Klipsch has designed excellent speakers for those working from home. Klipsch realizes that home offices are where many people spend at least eight hours of their day, so they're ready to provide concert-quality audio to those who want to make every workday better.

Klipsch is one of our favorite audio brands here at 3D Smart Homes. Whether you want to hear high-end audio in your bedroom, home theater, home office, or backyard — you can count on Klipsch products to deliver. We're proud to be Klipsch audio experts, so let us help you choose and install the right Klipsch speakers for your Missouri home. Let's connect — fill out our online contact form today!

No video selected.