Upgrade Your Home Network Installation for Better Streaming
An Upgrade Can Handle the Demands of Modern Streaming and Ban the Buffering Message Forever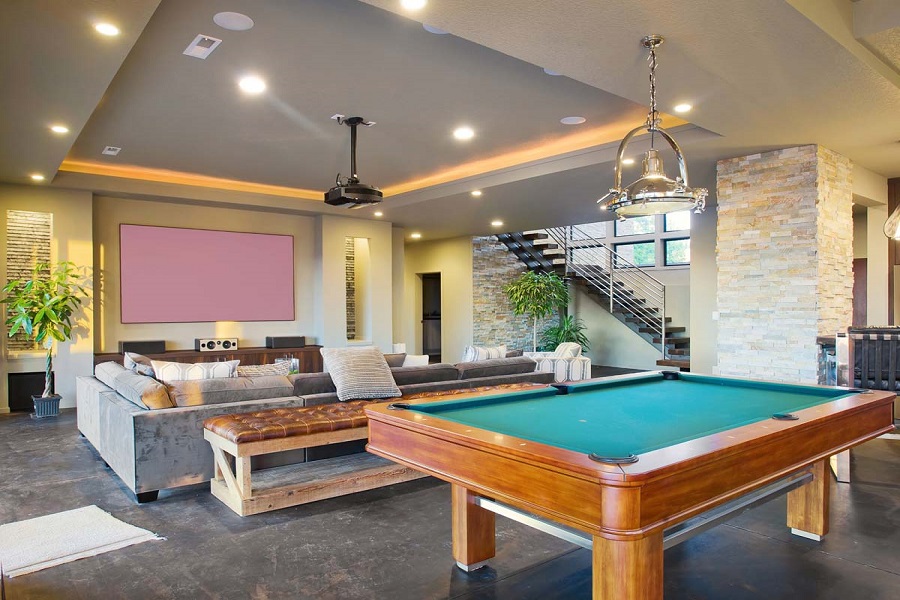 Your network is the essential backbone of yoursmart home, carrying security, control data, and your entertainment content. Ensuring that you have the security and bandwidth to accommodate a modern home's need is critical—especially when it comes to streaming.
How we view contenthas changed dramatically over the last few years.It has only been15 years since YouTube came to fame when the infamous Saturday Night Live short "Lazy Sunday" was posted. Netflix, which started as a by-mail DVD rental business, opened their streaming service in 2007, with Hulu following just a few months later.
Today streaming content is the dominant delivery platform for television shows, original content, and a growing number of first-release movies. Hub Entertainment Research shows that the big four services (Netflix, Amazon Prime Video, Hulu, and Disney+) all experienced at least three-point growth in 2020.
Universal acceptance of streaming content required the creation of high-speed broadband to deliver content reliably. Unfortunately, too many home network installations like the one in your Springfield, MO home are not built to maximize this content. To find out how we can help you improve your network, read more below.
SEE ALSO: 2 Reasons You Should Use a Smart Home Company Who Is HTA Certified
Bandwidth and Demand
The main issue for home networks when streaming video is bandwidth, the volume of data that can be transferred between devices at any one time. As a general rule, the more appliances connected, the higher the bandwidth demand. However, not all units require the same amount of data. Your home theater will pull more data than the backyard audio system, and mobile devices vary wildly, too.
Connected lighting fixtures and control systems require relatively low data rates, surging when actively changing a state, then quieting down. While the activity is low, it is also constant with devices requesting and receiving status reports, ready to jump when a button is pushed.A typical house has about 15-25 devices connected to the network,running in the background at all times and adding bandwidth demand.
Streaming services, multiplayer online games, and personal conferencing platforms like Zoom require approximately 6-10Mbps to deliver 4K UHD content. This may seem like a small task on a gigabit network, but these numbers are deceptive. When you consider how many video appliances are running simultaneously in an average home, the numbers start to climb exponentially. The solution is in managing how the data is managed and prioritized.
Control the

Flow
Creating a robust and secure network comes down to management and control; these two elements are at the core of all IT decisions. As network engineers, we want to know exactly who is sending or receiving data, what that data is, and where it should be.
Your home's data demands are on par with small corporations and should be treated with enterprise-class solutions, at least in respect to the network. Incorporating a managed switch, a network device designed to administer the network shape and data delivery improve efficiency ten-fold.
The switch furnishes your IT integrator with the tools to dictate what type of data gets priority—in this case, video packets, and to control which parts of the network certain kinds of data have access to. Implementing a plan of segmenting and managing data makes your network more efficient, and therefore appear faster.
A Word

a

bout Wi

-

Fi
The reality is that a hardwire connection furnishes the most secure and robust access to a network. Being tethered to a location with a wire is often impractical and, with many devices, not possible. Wi-Fi is the single most convenient method of connecting, but it can be unreliable.

As the name denotes, wireless devices communicate over radio frequencies to deliver data. While being free to roam about the house and backyard can be liberating, the very nature of Wi-Fi can be problematic.

The Wi-Fi spectrum is divided into smaller frequencies we call channels. These channels are the same ones your equipment and your neighbors use to connect and transfer data. As you can imagine, the space can get crowded relatively quickly, causing traffic congestion and delays. The Wi-Fi protocol has several checks and balances to ensure the right data gets through to compensate for this. This overhead takes up a part of your available bandwidth.

The newest wireless standard, Wi-Fi 6, is currently being rolled out after a few years in beta. The protocol introduces features that are optimized for streaming. The transceiver uses advanced methods of handling multiple device requests, has improved RF distribution, and can clearly identify devices that are part of a network from those that are not. Wi-Fi 6 is a new tool that may change how we view wireless.

Your home network installation needs to meet your content demands; upgrading with assistance from 3D Smart Homeswill ban the dreaded buffering messages.

Are you ready to improve your Springfield-area home's streaming capability? Call us today at (417) 413-4415 or fill out our contact form. We can't wait to help you.

No video selected.