Give Yourself the Gift of a Home Theater This Season
How to Make Your Home Theater Installation a Gift That Keeps on Giving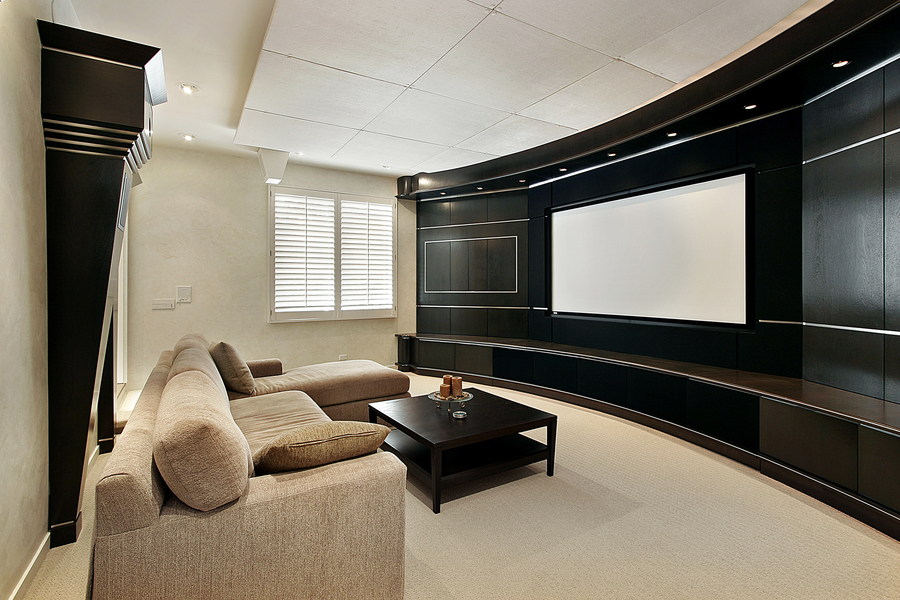 It is settled. You are giving yourself the gift of a home theater. It will have the latest AV system, state-of-the-art lighting control, and plush reclining seats. But is it something you could install yourself? Hang a large-screen TV, place a few speakers, and you're done. No! Here's a better idea: use a professional for home theater installation.
At 3D Smart Homes, our HTA-certified experts will design and install the perfect home theater for your home in Branson, MO. We also help you select the ideal space and determine which brands and systems work best in it. Our 3D Process ensures an incredible space for the best home entertainment. The entire design process will be an experience tailored to your home's unique needs right until you sit down to watch that first movie.
Here are three important factors to consider when giving yourself the gift of a home theater installation.
SEE ALSO: 3 Benefits of Owning a Home Theater System.
TV Screen vs. Projector Screen
The debate about TVs and projector screens could go on forever. Which one is better will depend on your preferences, the room design, and other factors. Sony, one of our brand partners, offers both options for home theaters.
For instance, larger rooms can accommodate bigger screens and are ideal for projectors. As an added benefit, the screen can hide while not in use. Smaller rooms can turn into cinematic experiences too. Single-row seating, 4K TV screens, and in-wall speakers work well in small spaces.
Even when it seems there is no room in your house for a home theater, a media room is always an option too. We have the perfect AV systems for that.
Hidden vs. "Wow" Speakers
Depending on space configurations, surround sound can take on many shapes. For example, speakers may hide in plain sight and behind the wall or can be taller than the tallest person in the room. It is all a question of what you want and what works best for your home.
Whether you prefer Klipsch, McIntosh, or B&W speakers, we carry all the top audio brands. We partner with the best names in home automation, such as Savant to integrate your home's smart AV systems. The answer to how immersive your home theater sound systems should be is entirely up to you!
Outdoor or Indoor
Some of our clients prefer an outdoor home theater setup, which we design with an entirely different set of products. Seura and SunBriteTV both have anti-glare screens that work great in extreme brightness. Sonarray satellite speakers are weatherproof and easy to hide between plants yet offer incredible surround-sound quality for your outdoor theater.
We know that homes come in all shapes and sizes, and so do their technology systems. But big or small, we are proud of our unparalleled support and services.
So if you are ready to turn your place into a 3D Smart Home, why not start with the home theater? Contact us so we can get started!