3 Benefits of Owning a Home Theater System
Create an entertainment oasis with an outstanding home theater design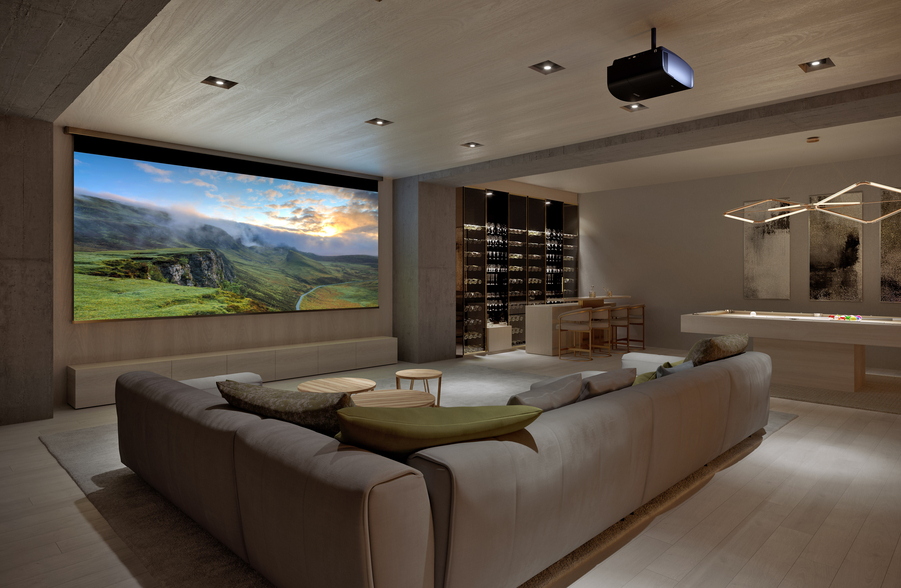 Who wouldn't want a dedicated movie theater in their home? In luxury homes, a theater room is essential for home entertainment.Your home theater system is more than just a large screen on the wall with an accompanying sound system to back it up. Other considerations complete the design to create a truly immersive viewing experience.
The right home theater design becomes a transformative space for your Springfield, MO, home. How can you benefit from a professional installation? Keep reading to find out.
SEE ALSO: WHY CUSTOM HOME BUILDS NEED HOME THEATER INSTALLATION
1. A Custom Space Tailored for Your Home
As mentioned earlier, a home theater design is more than a projector and speaker system. Different elements can be added to elevate the movie-watching experience depending on the space chosen for the home cinema.
For instance, if your home theater room has a lot of windows, it will contain motorized window treatments that will block out all external light from the room to ensure crystal-clear images. Moreover, the projector screen's size will be determined by the distance between the wall and the seating to ensure you get the best seat each time.
And let's not forget the importance of speakers. Your custom space will have dedicated speakers that will create a three-dimensional sound dimension, immersing you in the scenes. All technologies will be tailored to meet your home requirements.
2. Complete Entertainment for Friends and Family
A dedicated home theater instantly boosts your home entertainment. Not only does it make family movie nights more fun, but it's also great for hosting friends and neighbors. Whenever a big game is on, you can host a watch party in your home theater, making the game even more enjoyable for everyone. From sleepovers to movie marathons, your home theater design will provide endless entertainment for all.
3. Seamless Control of All Your Theater Technology
Multiple technologies mean multiple remotes to control them. But in luxury homes, you can simply connect all home theater features to your home automation system and enjoy seamless control from one central hub.
Whether you want to adjust the temperature, turn down the lights, lower the shades, or play a movie, everything can be controlled with a single button press. All these elements contribute to creating a cinematic feel in the comfort of your home.
Customize scenes so one touch will play the movie, dim the lights and close the shades. Once the movie ends, the lights will switch back on automatically, like in an actual theater.
Get your home theater system installed today with 3D Smart Homes. We can help boost home entertainment in your Springfield, MO, residence with our tried and true 3D process. Call (417) 413–4415 or fill out our contact form for more details.