What Can You Do with a Distributed Audio-Video System at Home?
Make the Most of Whole-Home AV with These Ideas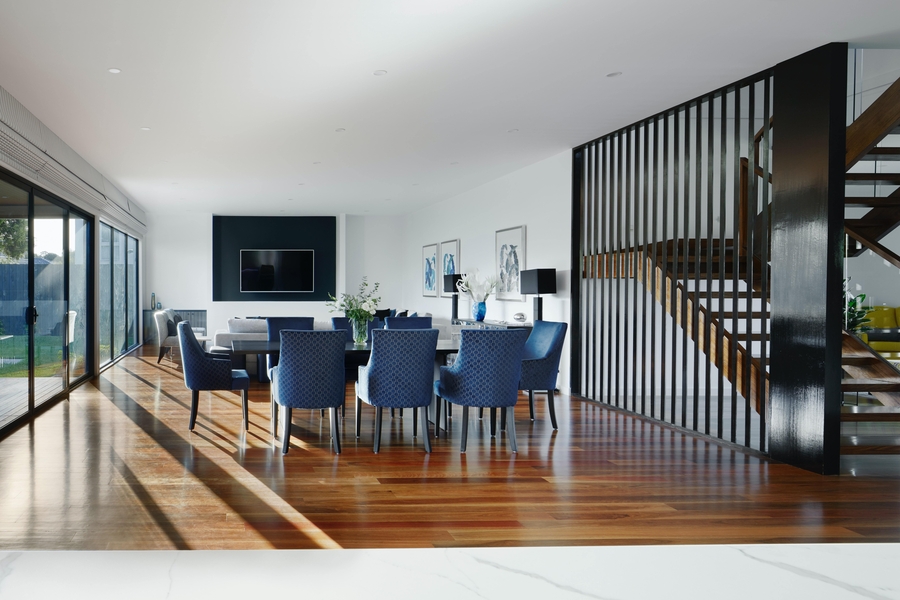 It's time to start fresh and look forward to the warmer seasons ahead after a long winter. And what better way than to take advantage of the convenience and flexibility that comes with having a whole-home AV system? Whether you are looking for fun ways to change up your daily routines or preparing some social gatherings at home, installing a distributed audio-video system in your Springfield, MO home will take your days and nights to the next level.
SEE AlSO: What Can You Expect When You Upgrade to Whole-Home Audio?
Upgrade Your
Morning
Routine
We typically follow the same morning routine each day: We wake up, make sure kids are up, get ready for the day, prepare or grab breakfast, read the news on our smartphones, ensure kids get to school, and start our workday—whether in the home office or away from the house. It doesn't change much and can quickly feel monotonous, no matter how important routines can be. With a whole-home audio system like Savant, you can add a boost of energy to your tasks with music!
Instead of waking up to a jarring alarm, schedule your favorite playlist to stream in the bedrooms as a gentler way to start your morning. Your music can follow you into the bathroom and the kitchen, too. Ask your smart speaker to change the playlist to your favorite news podcast and stream it on the patio so you can take your coffee to the backyard and enjoy the sunrise while catching up on headlines.
Host a Home Movie Night

You may think, "I can host a movie night at home without distributed AV." While that's true, a distributed AV system adds more possibilities, flexibility, and convenience to your home movie night. Because a distributed AV system stores all your content sources, such as your DVD player, Blu-ray player, media server, streaming devices, cable box, and more in a centralized location and enables you to quickly access and share anything to any screen in your home, you can start one movie in the home theater for the adults and another in the game room for the kids from the same intuitive interface.

Want to gather everyone outside to continue the movie under the stars? Effortlessly pause the movie in the home theater and resume where you left off on the outdoor TV—instantly. There's no need to fiddle with several individual remotes, inputs, and other settings. Plus, you'll enjoy high-quality AV signals no matter where you watch or listen.

If you are interested in learning more about distributed audio-video for your home, contact our team today! Fill out our contact form or give us a call at 417-413-4415. We look forward to hearing from you.

No video selected.