Why Custom Home Builds Need Home Theater Installation
Builders and Designers: Make Your Homes Stand Out with an Added Home Theater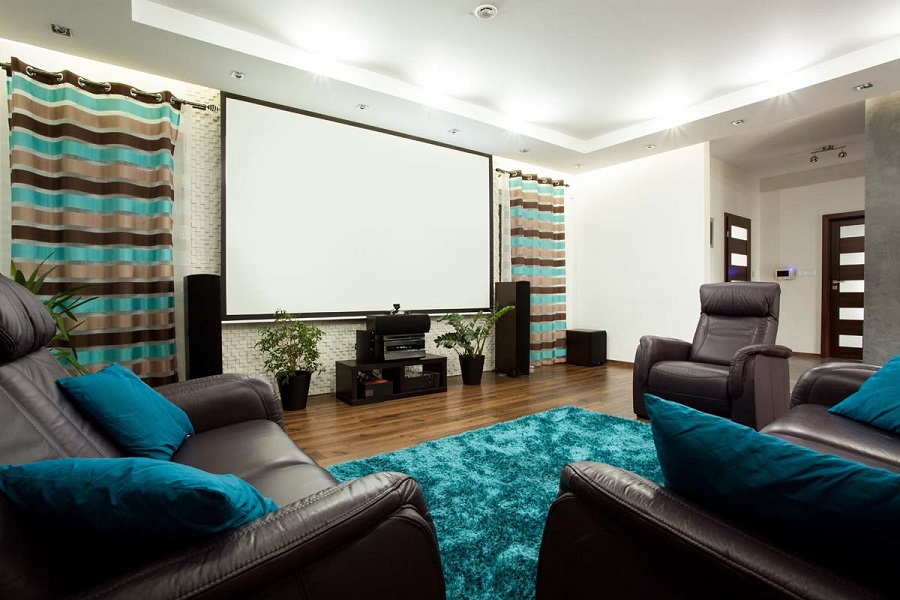 Is there anything more fun than being able to watch the latest films from the comfort of a private home theater? Home theater installation is becoming increasingly popular in new Springfield, MO builds. As an architect, builder, or interior designer, you know it's more important than ever to include smart home technology and entertainment solutions in new projects to stand out from the competition, attract more buyers, and put more money in your pocket.
3D Smart Homes makes it simple to turn any space into a home theater or entertainment oasis, with the same audiovisual quality you would expect from a traditional movie theater (or even better)!
Read on to learn more about what to expect when you partner with our team to add custom home theaters to your builds.
SEE ALSO: Sony Brings Its "A"-Game to Your Home Theater
Audiovisuals Like the Cinema
Visuals are the main appeal of traditional movie theaters. That larger-than-life screen is what makes the experience so immersive and memorable. Who doesn't love feeling like they're right in the center of the action? The same attention to quality and detail is what we offer with a home theater installation. The homeowner's eyes should be drawn in by crisp, sharp images, exceptional color, and of course, powerful and balanced sound quality.
Surround sound is another important aspect of the luxury home theater. To deliver immersive sound without taking away from interior design, we can install speakers in the walls and ceilings so that they're heard but not seen. This way, there's no bulky audiovisual equipment intruding on an otherwise elegantly designed room. Homeowners can enjoy all the benefits of the theater minus the distraction of someone else's chatter, cell phone pinging, or seat kicking.
Ideal for Any Space
Any home can feature a cool entertainment room, but how cohesive is it with the rest of the home? How easy it is to operate? Plus, some homeowners may want a dedicated home theater that features reclining seats and a wall size projector screen while others might want a more flexible media room that features hidden AV technology. Our team is skilled in designing and installing unique home theaters that meet various needs, styles, and budgets while being simple to operate for the whole family.
The Unique Benefits of 3D Smart Homes
3D Smart Homes is a leading design-build technology integrator in the smart home world. We specialize in creating technology solutions with the unique desires and needs of homeowners in mind. From initial assessments and consultation to system design, engineering, and deployment, we make the experience as simple and efficient as possible. Our team also works with industry-leading manufacturers to bring the most high-tech solutions into homes and lives.
Add a Luxury Home Theater to Your Home Today
Make your home builds stand out with a custom home theater. Contact us today to learn how to partner with our home theater design and installation professionals. We can't wait to work with you.