3D Smart Homes is Your Local Savant Dealer
Streamline Your Springfield, MO Home with Savant Automation Solutions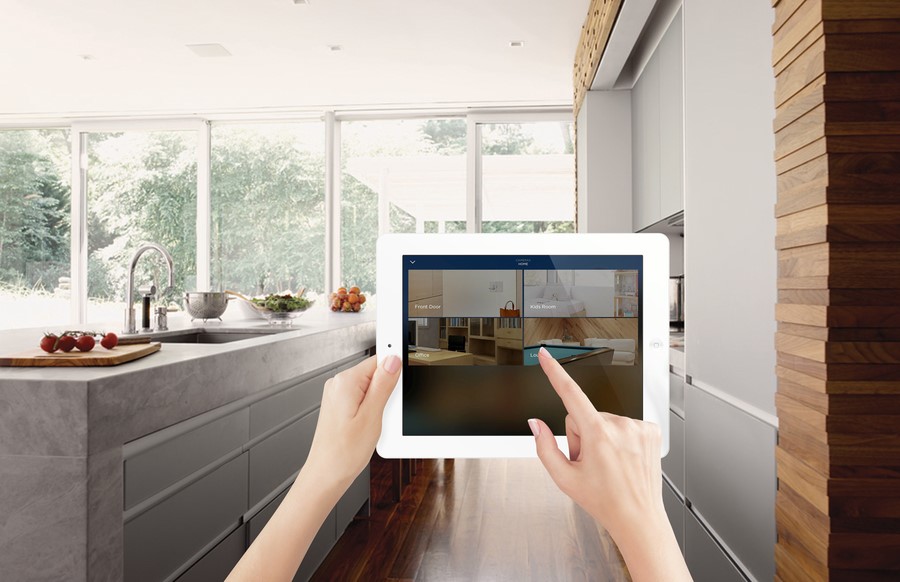 Whether you've been a fan and user of home automation for years or are just stepping into the realm of smart home technology, you know that bringing all of your smart devices under one control system streamlines your entire home with comfort and convenience. Our favorite home automation brand is Savant due in large part to its power and reliability – that's why 3D Smart Homes is a proud Savant dealer serving homeowners in Springfield, MO and the surrounding areas.
Keep reading to see why we choose Savant over the other control system manufacturers, plus learn about some new and innovative products from the brand.
SEE ALSO: Let the Tunes Flow Inside and Out with Savant Multi-Room Music
Powerful & User-Friendly Design
The user interface of Savant control touch screens and the Savant Pro app is intuitive and easy to use. You can manage your Savant home by room, zones, or by each individual smart technology solution. There's no need to fumble for multiple remotes, walk around your home flipping light switches, or walk to each window of your home to close the blinds.
From the touch interface, you can use your multi-room audio system to play your favorite tunes while you're prepping dinner in the kitchen. At the same time, the kids can listen to their favorite streaming music channels in the outdoor entertainment areas.
Remote Access
Built-in remote access allows you to control your home not only while you're there, but also while you're away! Before you begin your commute home, turn your thermostat to your preferred setting via your smartphone, so the house is perfectly warmed (or cooled) for your arrival. You can even monitor your surveillance system or turn off the porch light after you leave for work! Savant offers you the power to control all of your smart technologies with one integrated system.
Energy Management
Savant now offers lighting and energy modules that can easily install in your Springfield home's electrical panel. These energy modules allow for control of individual electrical loads and monitoring of power consumption within your home or property. From pool pumps to outlets to larger appliances, loads up to 30 amps can be monitored, and data reporting is available, too. These energy modules help reduce your energy footprint and is one reason we enjoy being a Savant dealer.

As part of our 3D Process, we take pride in helping our customers from Discovery to Design, and finally to Deployment of your final project. Call us today at (417) 413-4415 or use our online contact form to get started on your free, no-obligation consultation. We can't wait to work with you.

No video selected.