Here's How Home Automation Offers a Luxury Lifestyle
Make all your interactions with technology effortless by adding smart home control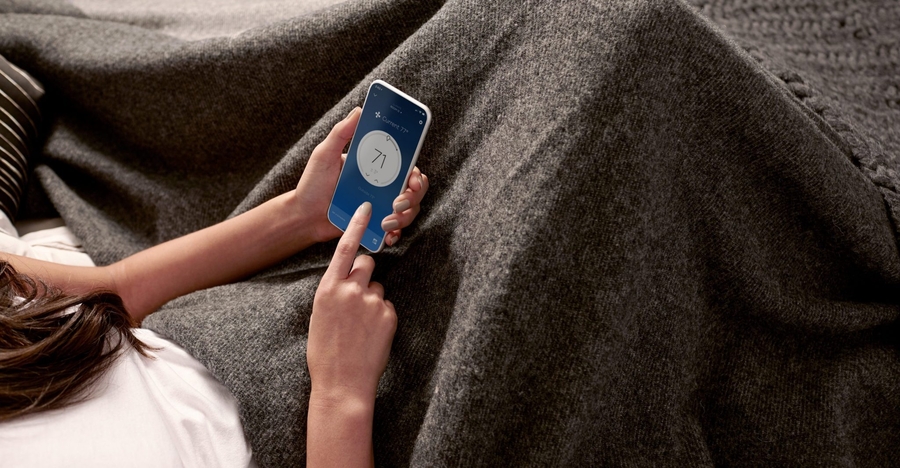 A smart home consists of several smart devices that offer added convenience, comfort, and luxury. But smart home control simplifies your access and control of these technologies.
Instead of using different remotes or systems to operate each device, all home operations are streamlined with a single platform. In other words, a smart home system allows you to run your home from your seat with a few taps on a mobile device
Read on to discover how an intelligent control system can elevate the lifestyle at your Springfield, MO, home.
SEE ALSO: SMART HOME CONTROL ADDS LUXURY AND CONVENIENCE TO YOUR LIFE
Centralized Control for All Smart Devices
A smart home system allows you to run all new or existing smart devices using a convenient platform. Use a remote, smartphone, tablet, or touchscreen - all connected to one control system. These interfaces are easy to use, allowing you to run your home with your fingers, even if you're not tech-savvy.
Whether you want to lower the shades, brighten a room, or adjust the temperature, all you need to do is press a button on the home control system, and it's done! An even more convenient option is voice control. Voice assistants, such as Alexa and Google, can execute home operations at your command without even requiring you to lift a finger.
The intuitive system quickly learns all your preferences and ensures your home technologies run at your preferred settings. But if you ever need to make any changes, all you need to do is press a button on the smart home system.
The good thing about these home control systems is that they are intuitive without being too intrusive. You won't have to change the settings repeatedly as the smart technology quickly learns your routine preferences.
Increased Security via Remote Access
Another excellent feature of smart home systems is that they allow you to access your home remotely. All home control capabilities can be made available on your mobile devices, such as smartphones or tablets. Simply download the control system's app on your home, and you are in charge, even when you're thousands of miles away.
Such capabilities add an extra layer of security and instill peace of mind. The smart surveillance cameras give you a remote view of your home 24/7. At the same time, if the alarm system ever gets triggered, you receive an immediate security alert on your phone, allowing you to take immediate action, such as locking the doors or switching on all the lights to identify the intruder.
Make your property more comfortable and secure with smart home control. 3D Smart Homes can help you with customized solutions tailored to your needs. Call (417) 413-4415 or fill out an easy online contact form to get started today.